This year's highlight of the biathletes in the winter sports calendar, the World Championships in Oberhof have ended and also this year the KinetiXx athletes were able to achieve outstanding successes and world championship titles. The Norwegian men in particular stood out at the World Championships, triumphantly dominating the competitions on the medal ranks. With a total of 13 medals, the Scandinavians were on the podium in almost every discipline held. First and foremost the high-flyer Johannes Thingnes Boe, who demonstrated his absolute strength and won a medal in every individual event, including five gold medals as well as one silver and one bronze medal.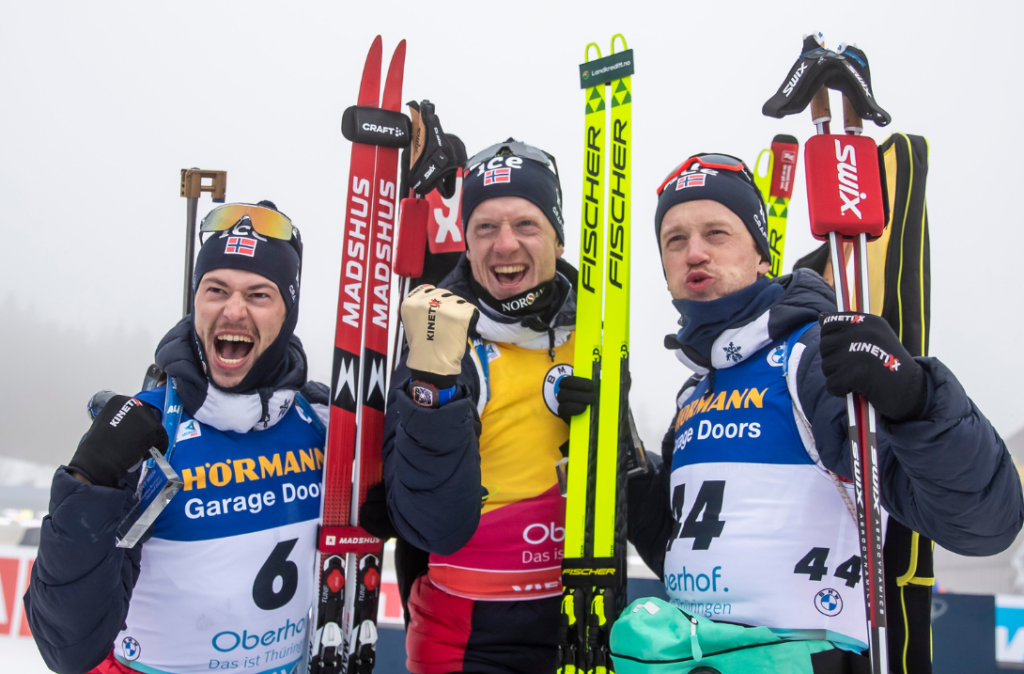 Also his biggest competitor from the own ranks Sturla Holm Lagreid could bring in some successes, with one gold, three silver and one Broze medal he had to give up Johannes often only narrowly. Just as happy about his medal in the sprint was Tarjei Boe who could stand on the podium together with his brother. In the women's event, Norwegian Marte Olsbu Røiseland broke the record for the most gold medals, with her 13th medal in the single mixed relay, overtaking Magdalena Neuner, who was previously tied with her. Furthermore the Norwegian was able to fight back in Oberhof after her difficult start into the season due to illness and also achieved the bronze medal in the pursuit.
In addition to the Norwegian biathletes, the French were also able to convince and take home some medals. With her gold medal in the pursuit, World Cup leader Julia Simon convinced in Oberhof. In addition, she was able to secure two more medals in bronze with the mixed relay and in the mass start. The individual success of the men on the podium was unfortunately missing, but the boys demonstrated their strength in the relay and gave the Norwegians a strong damper with the gold medal.
For the young Italian Samuela Comolo it was the first World Championships which ended very successfully for her. With a flawless shooting performance the 24-year-old just missed the podium in the individual event, but in the women's relay she was able to win her first World Championship title together with her teammates.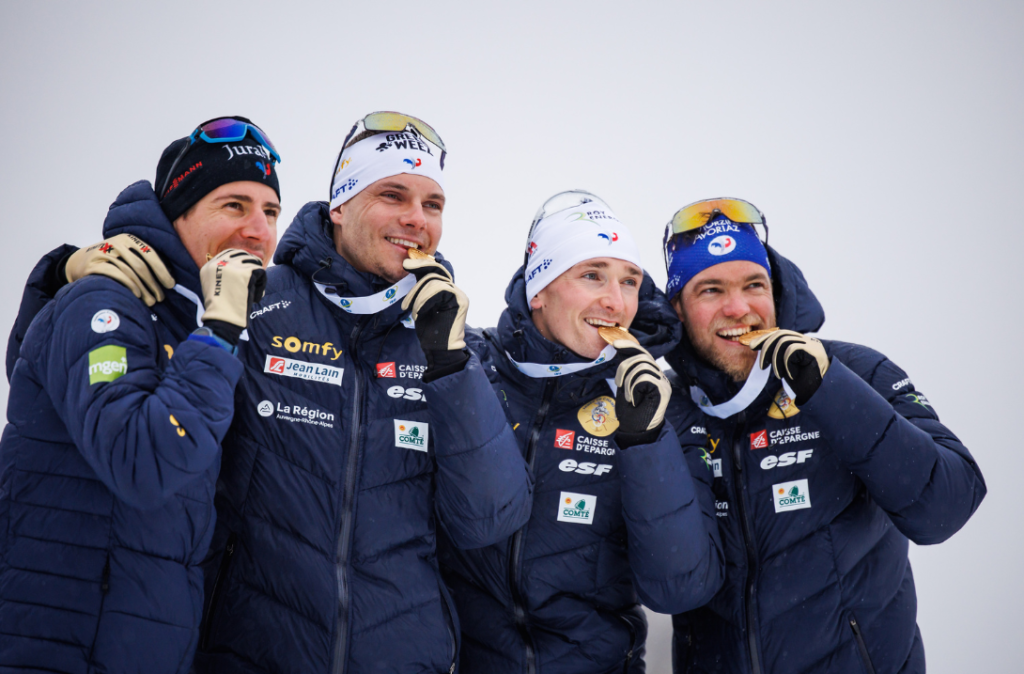 In addition, there was a very special gift from KinetiXx for all world champions for the award ceremony. Already in Beijing at the Olympic Games, the KinetiXx athletes received a very special glove designed in the Olympic colors as a good luck charm in the competitions and so now also for the World Championships in Oberhof for all KinetiXx athletes with gold medals the golden glove was produced - of course hand-sewn by the team in the Metzingen development with passion and a lot of knowledge in glove manufacturing. And by the way, at the current Nordic World Championships in Planica, Slovenia, there are also special gloves for all golden KinetiXx athletes for the award ceremony.
Fotos. K.Voigt Fotografie